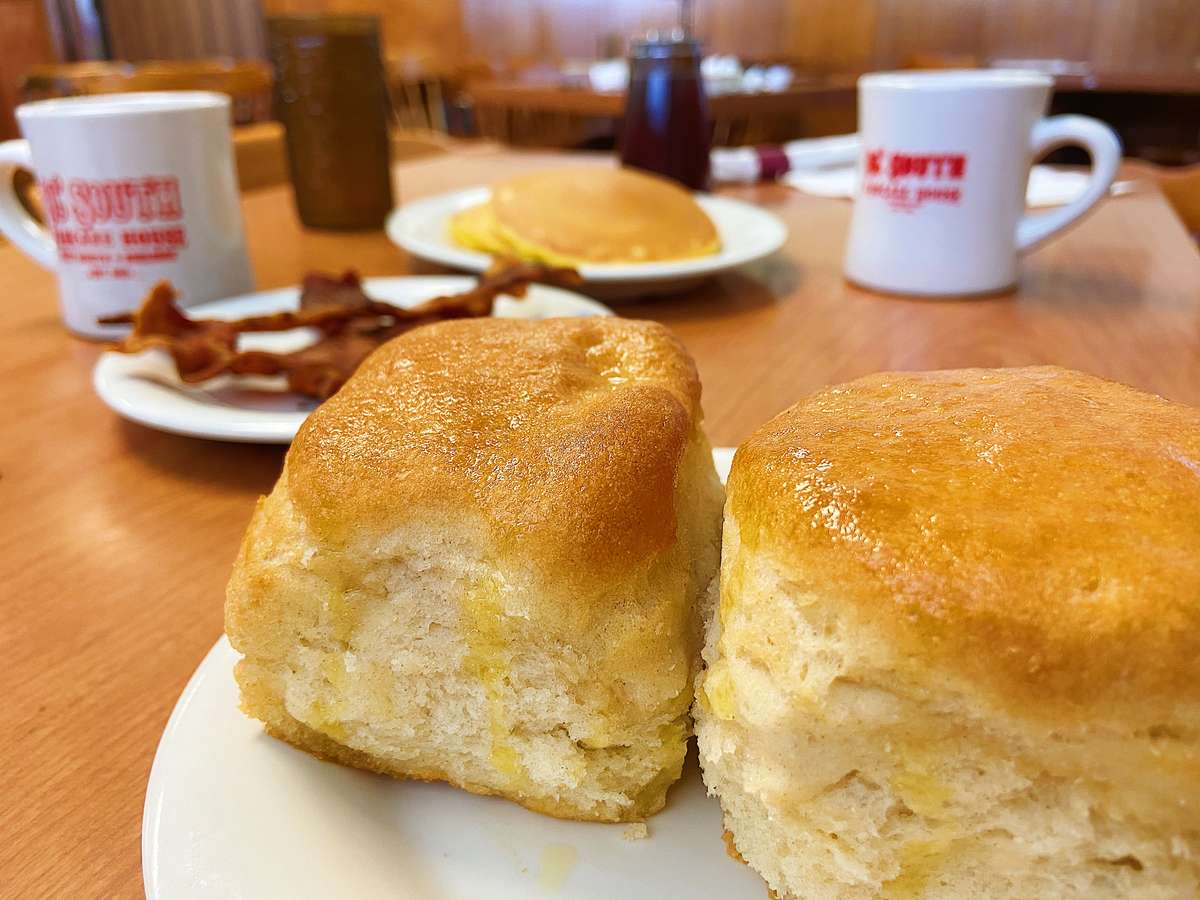 Ol' South Pancake House
NOW SERVING: FORT WORTH & BURLESON!
Join Our Pancake Club for Special Offers!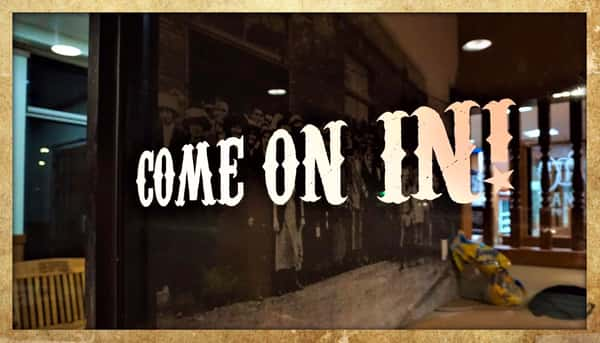 Our Tradition
Founded in 1962 by late restaurateur David Benson, along with his sister Bette, Ol' South Pancake House is where the entire family can enjoy southern home-style cooking at any time of the day or night. Signature dishes have kept our guests coming back for more, with our most popular World Famous German Pancakes being served over 40 thousand times each year to our loyal customers.
Let Us Cater Your Next Event!
You can now place an order right from our site for your favorite dish to go!
You will soon be able to order your favorite Ol' South coffee and pancake mix straight from our site.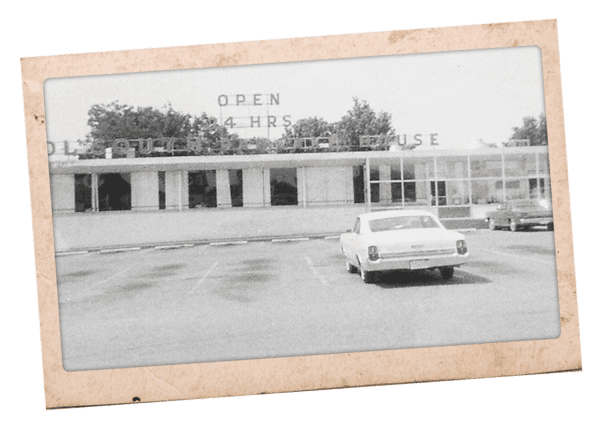 Day Or Night
Since 1962, Ol' South has continued to carry on the tradition of a 24-hour family restaurant with signature cooking. As one of Fort Worth's landmarks, Ol' South has served and pleased over 10 million customers since 1962, including many celebrities, dignitaries, congressmen, athletes and musicians. Ol' South Pancake House is proud to be Texan and always strives to offer the best in Southern cooking.
Visit Us
Burleson
225 E. Renfro St.
Burleson, TX 76028

Hours
Monday - Thursday:
6:00 am - 10:00 pm
Friday:
6:00 am - 12:00 am
Sunday:
12:00 am - 10:00 pm
Fort Worth
1509 S University
Fort Worth, TX 76107

Hours
Monday - Sunday:
Open 24-hours
Leave a Review
"buttered toast and grape jelly"
"The breakfast tacos are amazing. Everytime I order the tacos thay always come out great. Definitely recommend to anyone who loves breakfast tacos."
"Ol' South's German Pancakes are my favorite breakfast food anywhere. They might even be my favorite food of all. I have never been disappointed with them. I like them just the way they come and my wife likes them with the spiced apples. Either way you will not be disappointed."
"The German Pancake is the best breakfast item in all of Fort Worth. The atmosphere of Ol' South is absolutely wonderful, whether it's 2am or noon. The coffee is good and the food filling, a very traditional diner feel. But if you only have time to stop at one spot in Fort Worth, do yourself a favor and treat yourself to the German Pancake at Ol'South. You won't regret it."
"When I say these pancakes melt in your mouth, they melt in your mouth I have yet to have a pancake that taste this delicious it's amazing like and I'm not even kidding like I don't even know how to put it in words how good these pancakes are. They're just pancakes but these pancakes specifically are amazing"
"buttered toast and grape jelly"
"The breakfast tacos are amazing. Everytime I order the tacos thay always come out great. Definitely recommend to anyone who loves breakfast tacos."
"Ol' South's German Pancakes are my favorite breakfast food anywhere. They might even be my favorite food of all. I have never been disappointed with them. I like them just the way they come and my wife likes them with the spiced apples. Either way you will not be disappointed."
"The German Pancake is the best breakfast item in all of Fort Worth. The atmosphere of Ol' South is absolutely wonderful, whether it's 2am or noon. The coffee is good and the food filling, a very traditional diner feel. But if you only have time to stop at one spot in Fort Worth, do yourself a favor and treat yourself to the German Pancake at Ol'South. You won't regret it."
"When I say these pancakes melt in your mouth, they melt in your mouth I have yet to have a pancake that taste this delicious it's amazing like and I'm not even kidding like I don't even know how to put it in words how good these pancakes are. They're just pancakes but these pancakes specifically are amazing"
"buttered toast and grape jelly"